• Main Page
• Custom
• Merchandising
• Orders
.......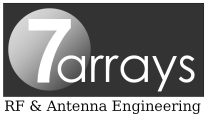 How to Order Save in 3 Steps
Placing Your Order

Receive Confirmation incl. Shipping Costs

Confirm Total and Payment



---
1. Placing Your Order
---

For a smooth flow of from ordering to shipping I need you to

• place a written order > email to

• containing quanitiy of articles in same notation as here on this website
• your name, address to ship to and send the invoice to.

Here is a Sample Purchase Order


Your order does not necessarily need to be in same form as the sample order,
but should hold all the given details.


---
2. You Receive my Confirmation of your Order incl. Shipping Costs
---

Upon placing your order you will receive a quote including shipping costs and quote number


---
3. You Confirm Total and advise Payment
---

You confirm my quote and advise payment.
PLEASE refer to QUOTE or INVOICE NUMBER when adivising your payment


---
=> Once I receive your payment I will prepair your goods for shipping a.s.a.p
---